If you've been redirected to this site, or if you clicked on a link from the Lactation Journey Blog on blogger and it brought you here, then you should know that was no error.
Welcome to my new home.
After much thought I decided to transfer my domain and my 'brand' over here to this self-hosted wordpress site. I feel I am  expanding in the ways I practice and participate, plus I had been wanting to rename the Lactation Journey Blog for some time, but since I'm pretty horrible at naming (good thing I don't have any children, eh?!), I couldn't think of anything that would really fit perfectly along the trajectory of what I wanted and that encompassed my multi-faceted ways of being — Black feminist, cultural anthropology, doula, CLE — until I thought what could possibly work better at explaining all of those than me? I encompass all of those things, right?! This area is still titled 'Lactation Journey Blog', because it has become a familiar name and can still be referenced as such when discussing, linking and talking about my articles, but writing the blog is a section of  the work I do in this crucial area. I wanted to ensure it acted as part of the whole instead of acting as the whole.
I hope you share your thoughts on this new site. I am still working on setting up each page, so please be patient and bear with me. Yes, I'm supposed to still be on a hiatus practicing self-care, and building my 'reservoir of inspirations' in the meantime, but you know I love what I do and I'm hooked on this work. Honestly, though, I'll resume that once I've finished unpacking and organizing things around here. Maybe. There's a lot of work to do. But for now, click around a bit and tell me what you think. Don't forget to make sure you get each new post delivered to your inbox by inserting your email in the right column under the 'Subscribe to posts via email' link. Also, if you have linked the former site to your blog or other project, you'll need to update that to this new url:
If you were redirected in the middle of reading an article, you can navigate to the table of contents or use the search bar on the right side of this page under 'translate' to get you back to where you were.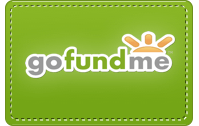 Finally, I am raising funds to purchase digital video equipment in order to raise a more much-needed critical approach in breastfeeding and bring this important viewpoint to more public spaces. I want to draw from the perspective of everything I've been writing about here over the past 2+ years that deals with the racial, gender, sociopolitical aspects of breastfeeding and others, and continue this with the use of digital video. Of course I will still write this blog, but I think adding this medium will allow me to engage community members at an additional level. This is something I have been wanting to do for a while, but a greater sense of urgency came more recently. All material will be uploaded to the internet and published under a creative commons license, for others to use as well.
It is extremely difficult to fundraise using the framework of critical breastfeeding awareness for Black women; many folks don't know the significance, and others just don't care. That is why it is extra important for anyone who can help out to do so. Please visit my gofundme page by clicking the icon at the beginning of the paragraph above, in order to support this effort if you are willing and able, because your help is both greatly needed and appreciated. And after you do make sure you spread the word — about the fundraiser as well as my move. I can't do this work without your help.